Yellow House victorious again!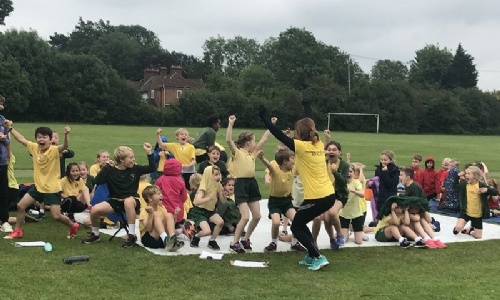 Sports Day - wow! What a fantastic day of sports!
Well done to all children, your team effort, skills and attitude really helped your house perform well. Thank you to all parents for supporting the children and thank you to all staff for helping to make Sports Day amazing!
We were so lucky with the weather and I (along with the children) are so happy it was able to go ahead.
Congratulations to all houses but a special well done to Yellow House, the remaining champions!