Fantastic footballers!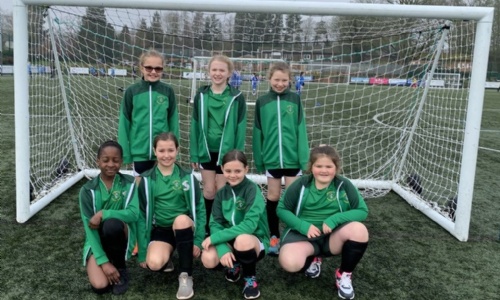 On Thursday seven children from Years 4-6 entered the Girls' Football Tournament against 12 other teams in the Alton Cluster.
Despite four of the girls having played football only a few times before in practice sessions for the tournament, the whole team gelled really quickly and showed great attacking and defending skills.
They won four of their seven games and drew one putting them in seventh place overall.
Mrs Drew, who took the girls to the tournament, was really impressed with their great sportsmanship and team spirit. Thank you to our fantastics supporters who came along, most especially to Mrs Stanley for the yummy flapjacks!
Well done Bentley Girls' Football Team - you were fabulous.