Sporting heroes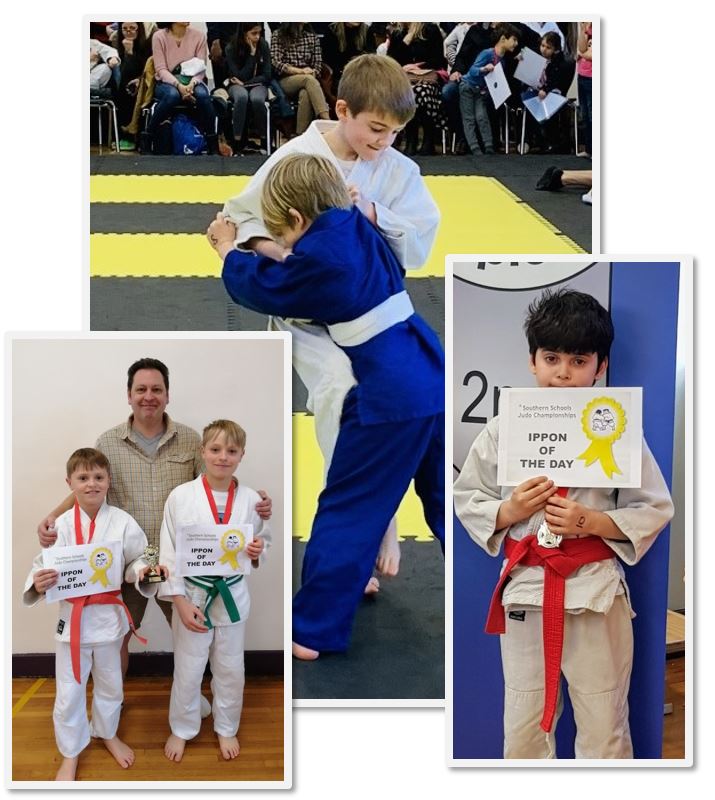 Bentley were once again very well represented at the Southern Schools Judo championship competition held at Queen Mary's College, Basingstoke at the weekend.
Max and Noah, both Year 3 picked up Silver and Bronze medals respectively, Matthew in year 4 took Gold in his weight and also received a trophy for the best throw of the day, and Cam in Year 6 also won Gold for his weight.
Jason, who teaches Judo before school on a Monday morning, was very impressed with all the children who entered.
Our swimming team were amazing at the Taro Leisure Centre in Petersfield earlier this week when they won their qualifier! Ella, Harry, Imogen, Lucas, Oliver and Sophie from Year 3 and Alex, Ben, Isla, Nicholas, Olivia and Sophie in Year 4 will go on to represent Bentley at the Hampshire Games Finals at the Aldershot Garrison in June, alongside our Hockey and Gymnastics teams.
Well done to all of the children for taking part - their individual and team performances were second to none. Mr Goddard, who accompanied the children, was really proud of them all! Thank you to all the parents who were able to go along and support.