BASKETBALL VICTORY!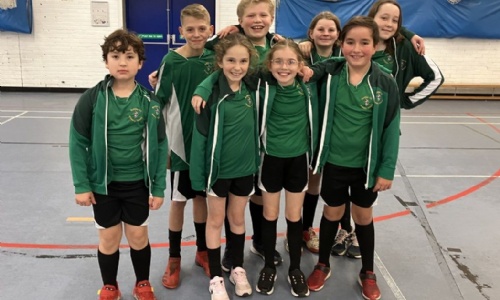 Mr Goddard had the pleasure of being the staff representative on Wednesday at Perins School with our squad of Year 5 and 6 basketball players.
We played in groups of three, swapping players between games and at half-time. The players did a great job with this new format, which was really exciting to watch.
Our team won every game in their pool and went on to the three-way play-off final. They won these games too, coming out as the tournament champions. Mr Goddard was very impressed by their team work, adaptability and great enthusiasm.
Congratulations to our players - Poppy, Imogen, Max and Oscar (Year 6) and Poppy, Florence, Pablo and Gabriel (Year 5).