Table Tennis Event - 25th January 2023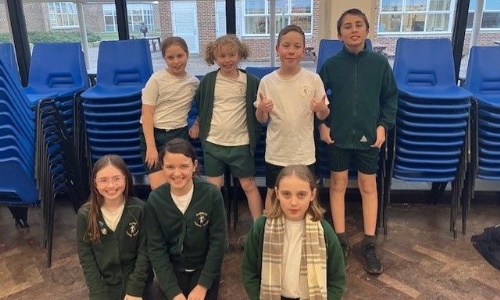 We all love a game of ping-pong at break-times and last Wednesday we had an opportunity to play against children from other schools.
A small group of us from Years 5 and 6, went to The Petersfield School with Mr Goddard and Mrs Wellstead, where we took part in fun activities, skill practice and games. We really enjoyed 'Round the World' where we had to run around the table to keep a rally going and there were other games to develop our aiming, balance and ball control. Although it was not a competition, it was good to play with other people.