The Bentley Ball & Promises Auction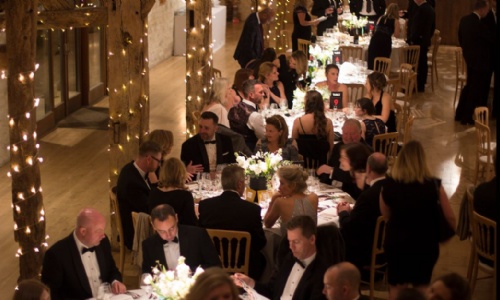 Last weekend we ran two wonderful events to raise funds for a much needed new minibus.
The Bentley Ball on Friday evening was a huge success. 114 tickets were sold and parents and friends of the school joined staff members to eat, drink, bid and dance at the beautiful Bury Court Barn.
Sally Dando and Sarah Stanley did an AMAZING job - they pulled both events together in just six weeks including; finding sponsors, selling tickets, sorting menus, setting up the bar, cajoling people into donating auction prizes, and finding a super band for the ball. We couldn't be more appreciative of their efforts.
They were supported behind the scenes by a great team - our thanks to Zoe Schafer for selling tickets and planning tables, Laura Wellstead for her creativity and patience in designing all the artwork, Kate Hawkes and Serena Buselli for all their kindness, support and ideas, Sophie Handa for her super flower arranging skills, Jo Martin for all her work on the PTFA website, and Barbs Sarling for creating the vouchers for the 'Teacher promises'.
The night of the Ball wouldn't have gone nearly as well without our fabulous auctioneer, James Aston, our super MC Gary Handa and our 'Heads and Tails' team, Vicky and Dave Soden. And the last thank you to Simon Thornely, Sally's brother, for driving home lots of partied out guests! You are all super-stars! Thank you.
We are very grateful to our sponsors for the evening:
Welcome drinks were courtesy of MySoft Limited
The band performed courtesy of Honeybees Daycare and Forest School
Funky Olive supplied all the decorations
SMSW Media designed and printed all the posters, leaflets and the programme
The beautiful flowers are courtesy of Castle Street Flowers
The beer was kindly donated by The Hen and Chicken
We are also grateful to Abi Jackson who came along and took some fabulous photographs of the evening. You can view the images by clicking on this link.
It was very exciting to watch all the bids flooding in for the Promises Auction - we hope everyone is delighted with their auction lots! Thank you to everyone who donated an item, who bid, was outbid and bid again!
We are amazed and delighted to confirm the total raised for these events was
£7,600