The big hohoho is nearly here…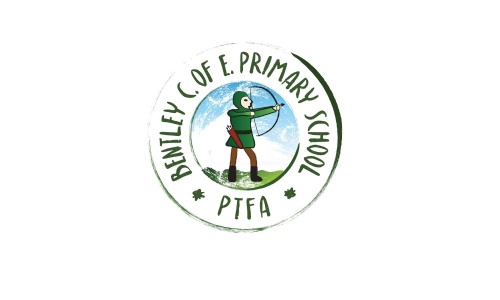 There is lots going on this weekend and over the next couple of weeks. All of the goody bags arrived in school today and have been handed out to the children to bring home. Huge thanks to Sara Wood for co-ordinating and to Cat, Elise, George, Helen, Laura, Lucie, Mollie and her mum, Carole, and Trudi who all helped put the bags together – we know the children will really enjoy their 'Christmas Fair in a bag'. There is also a special donated prize from Jenkyn's Place, which will be kept aside for the PTFA raffle in the last week of term. The Treasure Hunt is this weekend in the village – even if you didn't buy a goody bag, you can still take part by coming to school between 9am-12pm and buying a map tomorrow. It promises to be lots of fun for all the family!
Saturday is the day of the rescheduled Family Mini Photoshoot with the Forresters kindly coming along to take some beautiful family shots – check out their website at www.miniclicksphotography.com. It's also the day you can collect your Christmas Tree. I'll be in the playground from 10am to midday to help – please do wear your facemasks if coming to collect yours.
Joining me in the playground will be a couple of Year R mums with pop up stalls. Sarah's Ideal Gifts is a super range of hair accessories like bows, clips and head bands with lots of Xmas themed ones. There will also be a selection of handmade Soy Wax Melts in different shapes and scents. 10% of all sales will be donated to the PTFA. Mollie is an Usbourne Books seller and she will be there with a selection of books to purchase and order for delivery before Christmas. She is donating 50% of her commission to the PTFA. Please do pop along and support these super mums' businesses and the PTFA. If you are able to come, please remember your face masks and to socially distance. If you'd rather make your purchase online from either of these stallholders, you can do so at the following links: www.facebook.com/sarahsidealgifts, www.instagram.com/sarahsidealgifts and https://usborne.com/gb/organiser/MOLLYSUSBORNEBOOKS/
I'll also be on hand to take your orders for Apple Juice, Apple Cider and Apple Cider Vinegar which will be ready for collection on Friday 11th December.
The Christmas Production DVD is on sale now via the PTFA website – click here for the link – and is on sale until 4pm on 11th December for £15 each. Don't miss out! DVDs will be delivered to school for collection before we break up on the 18th.
The Cook Book is still available to order if you'd like a copy (or two!) – it would make a super present – and at only £10 for over 70 tried and tested family favourite recipes it's a bargain! Order yours by clicking here.
The Christmas Gift Shop will be open on Tuesday 15th December for the children to visit to buy a gift for their special grown-up. The children wanting to go will visit the shop during the school day with their class. All the gifts will be £2 each. Children can bring £2 in cash on the day or pay via Scopay up until 9.30am on the 15th.
And finally, Christmas Hamper Raffle Tickets will be coming home on Monday. We have thirteen fantastic hampers to be won. We will send five tickets home with each child. If you'd like to purchase yours, simply send back the named stubs along with payment. Tickets are £1 each. You can pay in cash (preferable) or by cheque made payable to Bentley School PTFA. I'm sorry but we are unable to take online payments for this raffle. As ever, there's no pressure to buy any tickets – feel free to just send them back into school if you don't wish to participate. If you would like more tickets, just let the office know and they will send them home with your child. You have until Monday 14th to purchase tickets and the draw will be done on Tuesday 15th December with the hampers ready to take home at the end of the school day.
Thank you for your continued support!
Kathleen Proud, PTFA Chair