Bunny Fun Run!!!!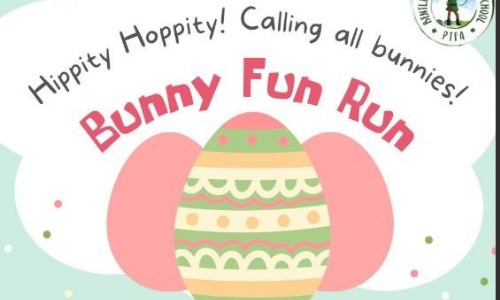 With Spring round the corner, evenings getting lighter and clocks soon to change, our thoughts are turning to Easter!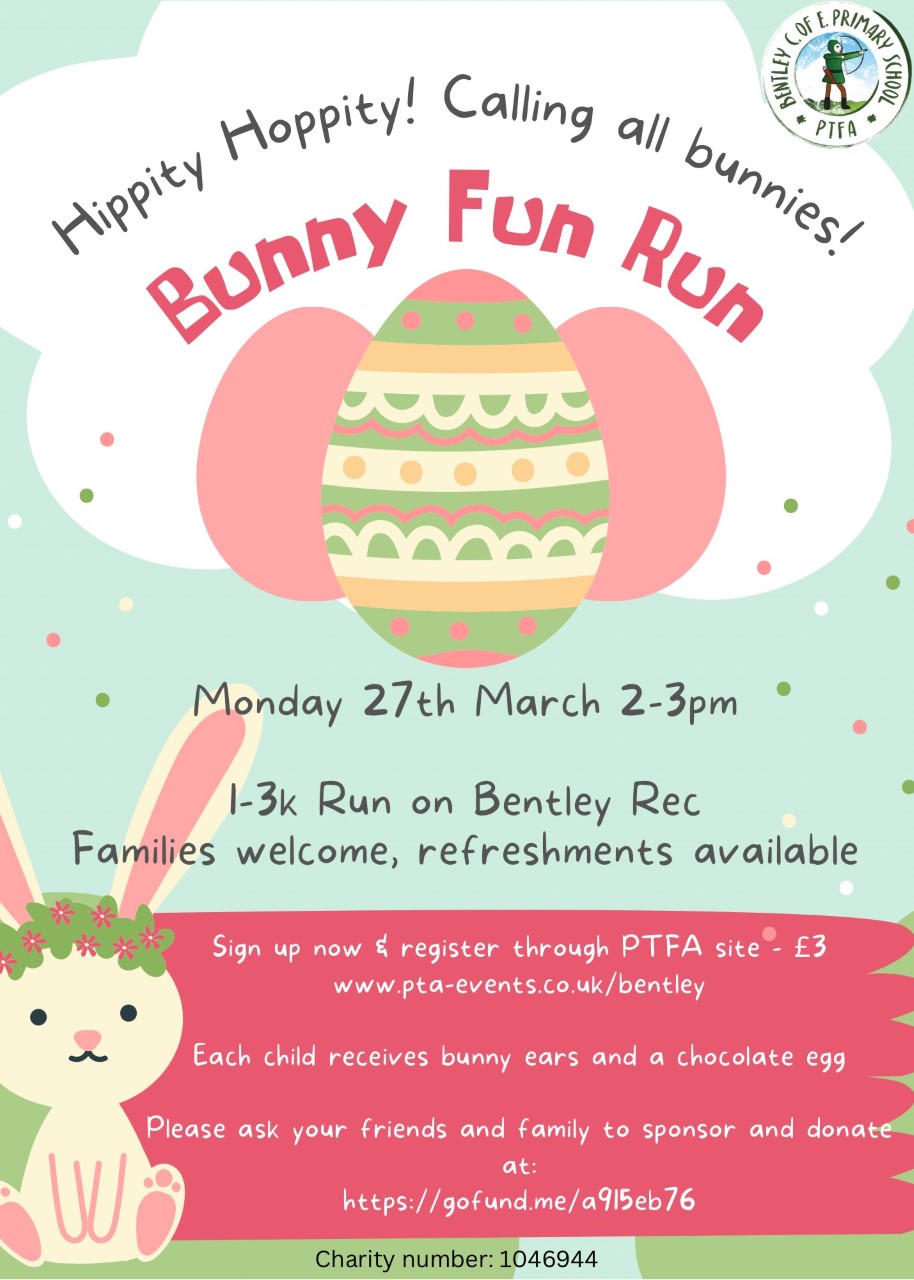 On the last Monday of this term, all the children have an opportunity to take part in a Sponsored Bunny Run. This takes place on the Bentley Rec, during the school afternoon. The course is set up for 1-3k, but the children can run as far as they'd like within this distance, no pressure.
Parents and extended family are invited to join us to watch and cheer (maybe even run themselves?!), and refreshments will be available to buy.
This is great for encouraging an active, healthy lifestyle, while having a bit of fun and raising some money!
The teachers will get the children dressed into their PE kits and trainers, bring the children out and return to the classrooms at 3pm. Pick up will be as usual at 3:15. Please ensure your children brings a water bottle in with them that day.
Sign up each child via the PTFA website, click here to register. This is £3 per child to take part. This includes the bunny ears and a chocolate egg at the end of the run.
Raise sponsorship via this GoFundMe event – Click here to donate
We really encourage children to ask extended family for the sponsorship for this event. It is often a great way to raise money and helps spread the load.