Charity updates
15th October 2021
Our first charity event of the school year was a great success! The children came into school in home clothes, and we were delighted to see so many horse related outfits! Year 6 did a great job running the shop which sold magazines and CDs.
We raised £266.50 for Brooke Action for Working Horses and Donkeys.
---
8th October 2021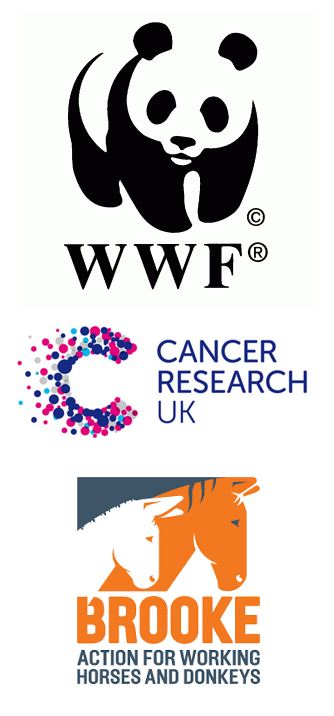 Each year members of our School Council put together a list of charities they wish to nominate for support. These nominations come from the children in their classes and from staff members. The children and staff then vote for the charities they wish us to support this year.
There was lots of thoughtful discussion around options and lots of them had passionate views about which charities they thought deserved whole school focus.
Nominations included local wildlife sanctuaries, support for hospices, charities supporting people with disability and support for vulnerable people in our society, both nationally and globally.
They three charities the pupils have chosen are The World Wildlife Fund, Cancer Research, and Brooke Action for Working Horses and Donkeys. We will also be supporting the Royal British Legion in selling poppies after half term.
On the last day of half term we will be having our first pupil chosen Charity Day, when we will be raising funds for Brooke (Action for working horses and donkeys) by celebrating everything horsey!
Children can donate £1-£2 to wear their home clothes; they may like to wear something linked to horses and donkeys or just some comfy favourite clothes - anything goes as long as they are able to go out to play whatever the weather! We look forward to seeing jodhpurs and favourite dressing up outfits for the truly horse mad.
We will also have a pupil run shop selling animal magazines for 10p and story CDs for a £1. Children may bring their money in a named purse/wallet – a maximum of £3 per child please!
---
10th September 2020
A huge thank you to everyone who donated clothes, toys and resources for the Afghan refugee collection. The clothing was given to Care 4 Calais who will distribute to refugees very soon and the shoeboxes for children are being distributed via the local voluntary organization Community First. All the donations were very gratefully received. Thank you to Mrs Backhouse for kindly alerting us to the collection and coordinating the delivery.
At the end of term we held a giant toy and book sale to support Water Aid and donated a super £60.05. Thank you to every family who has donated books over the last year. We save many to add to the library and keep well-loved and 'doublers' for the book sales. Any leftover books are recycled or taken to charity shops so nothing is wasted!
We were also the lucky recipients of a plant sale at Pax Hill at the end of term. We thank them for their generosity and look forward to using the money towards super projects at school.