Community
Click on The Altonian Weekly newsletter at the foot of this page to read all about what's happening in Alton. You'll find the Bentley & Binstead February Parish Magazine there too!
---
Froyle's Ark Boarding Pass – First Call for all Bugs & Beasties
Scratchy, bored, frustrated, low, directionless and without motivation? Your Noah's Ark Boarding Pass is here to help get you away from the Covid cloud and into a Rainbow of Positive Creativity and Happiness.
We're all in the midst of a great tumultuous pandemic storm together…..a storm without end, wind and waves, thunder and lightning battering us from every side.
At times like this getting creative and busy with our hands and making something helps a lot. So, having put away the sleigh, and with the outdoor carols a receding memory, we thought we'd better build an ark: Froyle's Ark! We can't build it just yet, but we can start filling it with bugs and beasties and WE NEED EVERYONE'S HELP.
Join us and Manufacture Millipede, Build a Bison, Crayon a Creepy-Crawly or Paint a Pig for the voyage. Froyle's Ark will be delighted to receive Writings, Drawings or Objects of any kind which express your feelings. So; Pen a Poem, Dream a Doodle, Jot a Joke and look afresh at the favourite things surrounding you. We can carry treasures of anything you'd like to preserve.
There are endless avenues of creative expression. We're all different; adults, children and families can make amazing things.... Froyle's Ark has no limit to how many homemade beasts or cargo it can carry...
Here's the plan:
Soon there will be the www.froylesark.com website for you to visit where you will find ideas to inspire you and get you started.
Let your imagination flow and get crafting and creating. Photograph your creation and submit the photos or documents to the Virtual Gallery at www.Froylesark.com. The Ark Gallery opens for boarding and embarkation from 1st March 2021 and The Ark Gallery will open for visitors on April 1st 2021.
When the Storm has passed, our ship of wonder will dock safely in the calm waters of St Mary's church, Upper Froyle. All of the exhibits from the online Gallery will be called into an actual, real life Ark that we'll all be able to visit. The spectacle of our collective creative talents will be something to behold after we've all spent so long in a storm of isolation!
For all details, please visit Froylesark.com. Register your boarding card as we simply need to understand how big we need to make the Ark. The more the merrier. There are many ways to get involved in this exciting Village event. We'll also be needing to recruit a team of Ark builders, so we hope there are some aspiring shipwrights out there?
Let's get cracking. The future of our village and maybe our world depends upon it. Just how many of this amazing planets' 8.7 million species can we get into Froyle's Ark …?
---
Are you considering a career change? Have you discovered a talent for teaching during home schooling?
The Alton Schools Teaching Alliance offers both recent graduates and those seeking a career change a very special ITT experience. This is partly because we have been collaborating for the last 10 years and because we offer a unique, supportive, bespoke training approach.

Visit the website to find out more about the unique ITT programme or see the flyer at the foot of the page.
---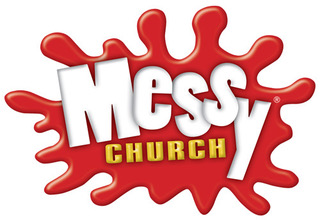 Join us for our monthly online Messy Church gatherings,
now at the new time of 4:30pm!
Happening this Sunday, 14th February
We'll be crafting, singing and learning from the Bible together in the comfort and safety of our own homes. Don't panic, we'll make sure you know what materials you need in advance and afterwards we will be posting a summary video with the craft and story to go alongside each service on YouTube in case you miss out.
The zoom details are:
Meeting ID: 816 5023 6547 Passcode: MessyZoom
Prep video can be found on https://youtu.be/iSn7XzynUzs
Hope you are able to join us!
---
Parenting through lockdown
During this difficult time, we wanted to remind you of the EMBRACE Family Support 'Podcast and YouTube Video Channels'. Their Family Support Team, along with special guest presenters, cover a range of topics which we believe to be relevant, especially whilst having to parent through lockdown.
New episodes will be added over the coming weeks and please feel free to contact them at www.elkolet.com if you have any specific topics you wish to be covered or if you would be interested in a live on-line group event with the Team and other parents/carers.
Links to the various channels can be found in the leaflet at the foot of this page.
---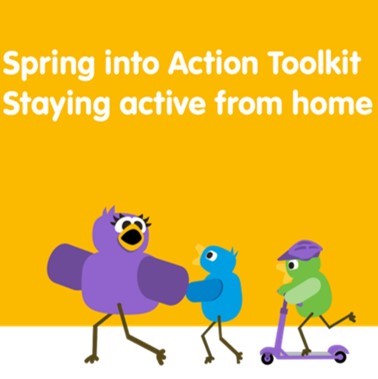 Hampshire Schools Travel Planning Team have been in touch with information to help parents and carers
Parents can look at the My Journey Wellbeing pages for lots of educational resources which they may find useful at this time including our Spring into Action toolkit and Histrionics films, perfect for families to use during lockdown.

In addition, there is also a lot of information about social distancing on the school run on the My Journey pages, both for schools and parents.
There are also some online books about the environment, which may appeal to our young ECO warriors;
---
Local Food Support for Families
If your family is having to isolate or your child/ren are unable to attend school due to Covid-19 a reminder on where local food support can be obtained for those who usually rely upon free school meals or anyone isolating who has been unable to book a supermarket home delivery can be found at the foot of this page…
---
BLUE PETER
Blue Peter is the longest running kids TV show in the world and it's now on YouTube. CBBC are uploading videos to it that are suitable for 5-11 year olds. They have world record breaking challenges, arts and crafts, environmental videos, cooking and baking how tos, inspirational films, gaming, celebrity appearances, dance routines and music performances. They also feature ways of getting a Blue Peter badge, behind the scenes footage and extra content about their incredible presenters Adam, Lindsey, Mwaksy, Richie and Henry the Blue Peter dog.
It's completely free to subscribe – you can do so by clicking here.