Community
Click on The Altonian Weekly newsletter at the foot of this page to read all about what's happening in Alton. Click here for Competition Corner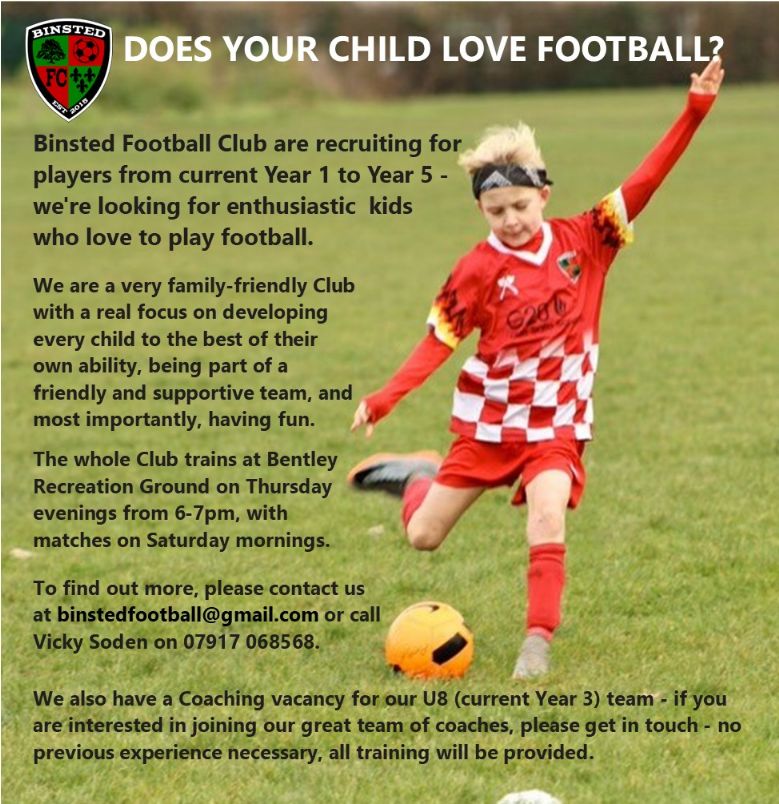 ---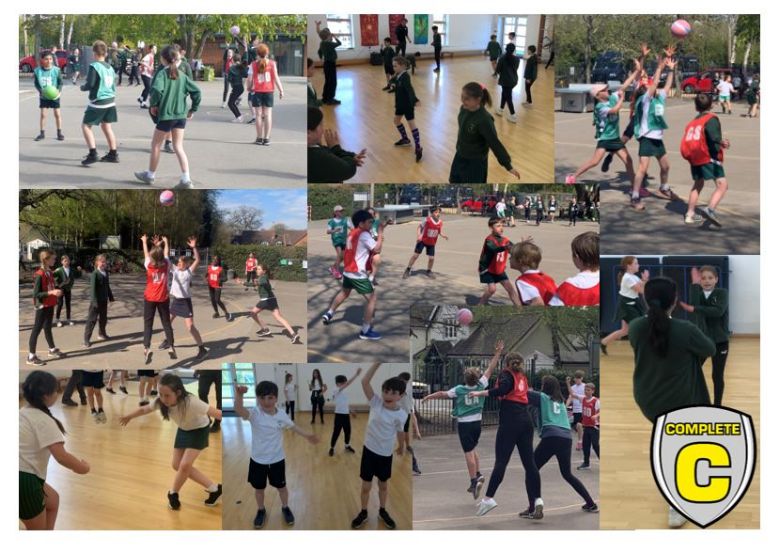 To find out about some super holiday camps and all the sport 'Complete Coaching' can offer please visit their website; https://www.completecoaching.org.uk/
For those interested in joining the netball club both boys and girls and be part of a league please visit ;https://complete-coaching.class4kids.co.uk/info/488
For those interested in joining a dance club please visit; https://complete-coaching.class4kids.co.uk/info/483
---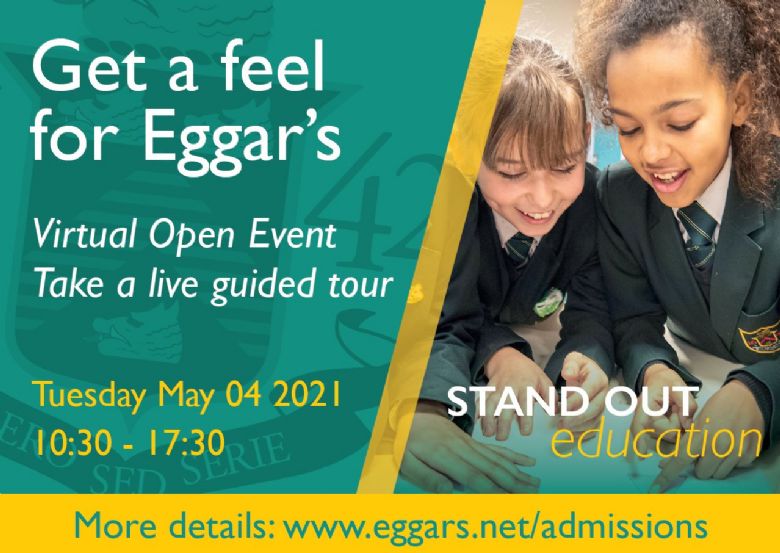 ---
FROYLE ARK
A reminder that the Froyle Ark project is now up and running. If your family would like to create an animal, insect or bird this Easter holiday the Froyle Parish would love to add it to their Noah's Ark. See the website for more information.
---
LIONS CHARITY STEPS IN TO SUPPORT LOCAL CHILDREN
An urgent appeal has gone out to both those living in the Alton area, and the local business community, for used laptops that can be reconditioned and used for home schooling.
With some families having to home school with little more than a mobile phone, Alton Lions and Alton and District Community Resilience Fund (ADCRF) are working with schools to identify and address the need for more robust devices.
While some secondary and junior schools have benefited from the allocation of new laptops by the Department for Education (DfE), the allocation is limited and based on pupil numbers.
According to Eggar's School Headteacher, Patrick Sullivan, the DfE scheme does not address the whole need and most schools remain desperate for more laptops to support children working from home.
The unwanted laptops need to be in good condition, with associated cabling etc… and modern enough to contain at least Windows 7, in order to be updated to Windows 10.
They will be taken to Computer Solutions in Winchester where they will be cleared, reconditioned and fitted with the relevant software. The cost of this work will be met by ADCRF.
While the infant schools have not been included in the government scheme, they too are struggling to provide enough tablets for younger children to work on.
Although ADCRF will be offering grants to support the purchase of tablets its coffers, secured from a generous public to support those suffering hardship during the pandemic, will be hard pushed to meet the demand.
Donations to support this scheme will be gratefully received and can be made to ADCRF via the Alton Lions Club (CIO) website at www.altonlions.org.uk
If you have a laptop, in good condition, that you no longer use but that could help a child with home schooling, please contact Lion, Moira Baker on 07969 164544 - or take it along to your nearest school.
* Working with Wey Valley Radio (WVR) Alton Lions are continuing to present a Friday Night Fun Quiz which, so far, has raised £1,200 for ADCRF. The next Quiz is scheduled for March 5, starting 8pm on WVR (101.1FM) and Facebook@weyvalleyradionalton Designed to lighten the lockdown blues, entry is free and open to all, although donations are welcome at www.altonlions.org.uk All funds raised go to the ADCRF.
---
Do you struggle with unmanageable debt?
CAP (Christians Against Poverty) provides free help to anyone who is struggling with debt. Each person or couple is normally visited in their own home – but whilst Covid-19 restrictions are in place, we hold telephone or video appointments. We recommend a route out of debt, do all the negotiating with creditors, manage a debt repayment plan, and local volunteers support you until the day the day you're debt-free. For more information, see www.capdebthelp.org.
The free Debt Help service has been running in the Alton area for over 6 years, and over 50 households in the area have already become debt-free this way. If you need help, call 0800 328 0006, or speak to Mark Rumsby on 07769 030913, or email alton@capuk.org.
Fresh Start helps people to break free from life-controlling habits such as smoking, gambling, eating disorders, internet or social media addiction, shopping addiction, binge drinking, soft drugs, etc. It's a free 8-week course pioneered by CAP, based on principles from the 12-steps-of-recovery process, backed by 1-to-1 coaching and a support group of others wanting to tackle their dependencies. For more information, see www.capfreshstart.org.
We've run 6 successful courses in the Alton area since 2019, and the next is at the Alton Maltings Centre on Monday evenings starting April 12th 2021. It's free, completely confidential, and we take every Covid-19 precaution possible.
Do you want to tackle a life-controlling habit ? To enquire further or register for a course, call Mark Rumsby on 07769 030913 or email alton@capuk.org.
---
BLUE PETER
Blue Peter is the longest running kids TV show in the world and it's now on YouTube. CBBC are uploading videos to it that are suitable for 5-11 year olds. They have world record breaking challenges, arts and crafts, environmental videos, cooking and baking how tos, inspirational films, gaming, celebrity appearances, dance routines and music performances. They also feature ways of getting a Blue Peter badge, behind the scenes footage and extra content about their incredible presenters Adam, Lindsey, Mwaksy, Richie and Henry the Blue Peter dog.
It's completely free to subscribe – you can do so by clicking here.