Community
Click on The Altonian Newsletter at the foot of this page to read all about what's happening in Alton.
---
Local Food Support for Families
If your family is having to isolate or your child/ren are unable to attend school due to Covid-19 a reminder on where local food support can be obtained for those who usually rely upon free school meals or anyone isolating who has been unable to book a supermarket home delivery can be found at the foot of this page…
---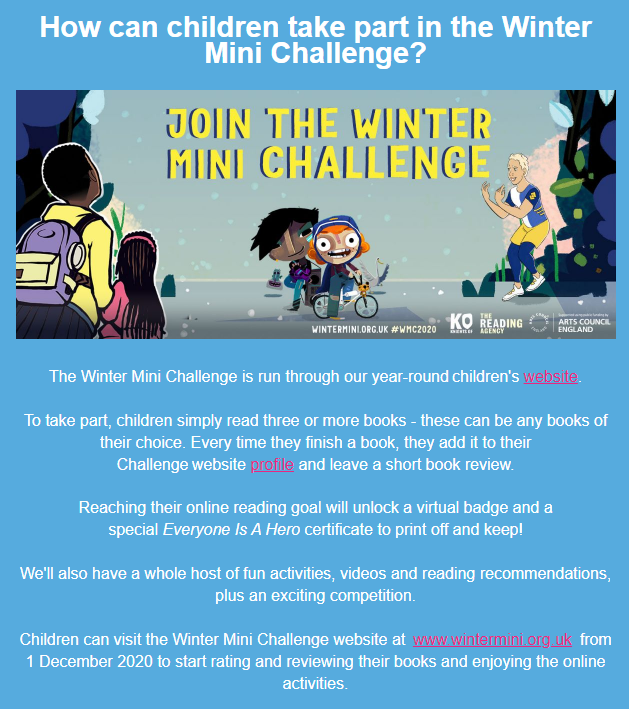 ---
Hampshire County council are looking to improve the system for applications for EHCPs (Education Health Care Plans) and are consulting about a banding system. Please go online to offer your feedback to the consultation. The related document can be found at the foot of this page.
---
BLUE PETER
Blue Peter is the longest running kids TV show in the world and it's now on YouTube. CBBC are uploading videos to it that are suitable for 5-11 year olds. They have world record breaking challenges, arts and crafts, environmental videos, cooking and baking how tos, inspirational films, gaming, celebrity appearances, dance routines and music performances. They also feature ways of getting a Blue Peter badge, behind the scenes footage and extra content about our incredible presenters Adam, Lindsey, Mwaksy, Richie and Henry the Blue Peter dog.
It's completely free to subscribe – you can do so by clicking here.
---