International
Sitahuma School in The Gambia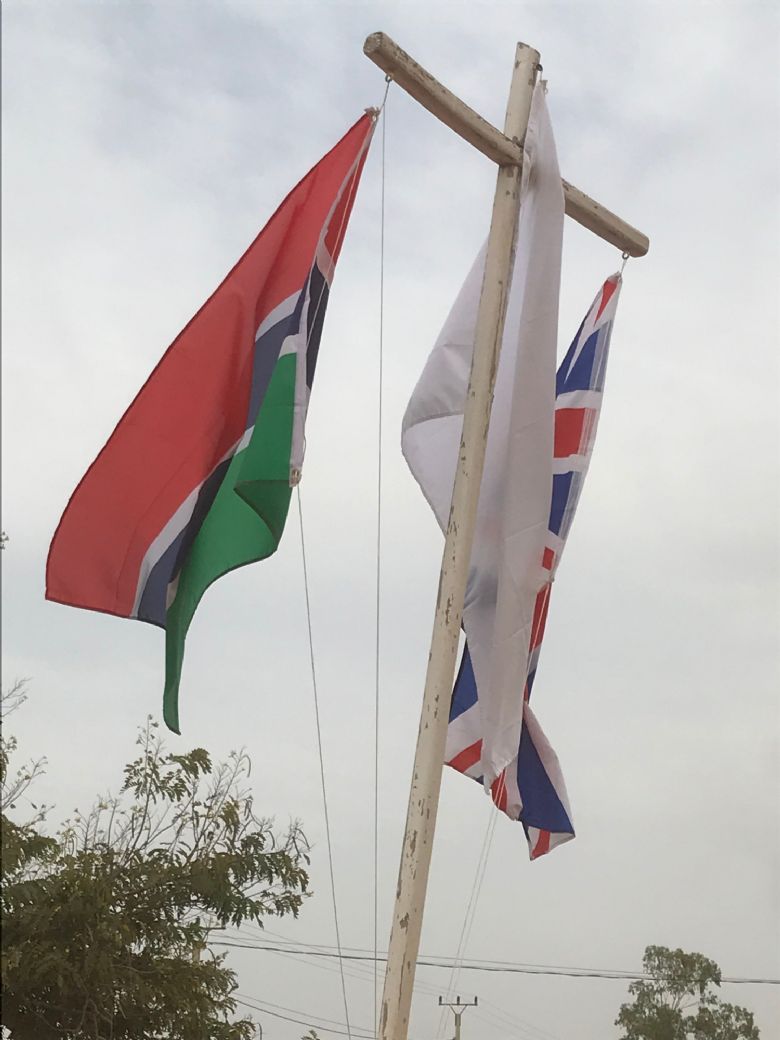 We feel very fortunate to have made a link with Kaira Konko in the Gambia. We have a special connection to the school at Sitahuma which is very similar to us, as a one form entry, rural primary school. Our children in Bentley benefit from this connection, in finding out more about a very different place in the world. They see themselves as friends to the children in The Gambia and want to work in partnership. We can all learn from one another!
2018-2019 Our link with Kaira Konko
In the autumn of 2018 a member of the Bentley community, Trish Slator, contacted one of our Governors to update her about a charity which had been set up in partnership with the Bentley Scouts many years ago. The charity was Kaira Konko in Western Africa and Trish came to talk to our School Council about it. They recommended the project to our school and it was voted to be one of our link charities for the school year.
In January 2019 we were fortunate enough to have the person who started the charity come and speak to us. Marion Christmas MBE, inspired us all with the story of three Scouts from the Gambia who made a very special link with Bentley. Our school community was really keen to work with the children in schools in the Soma area of the Gambia. Our Bentley children felt passionately that they wanted to make a difference, particularly to support children to have a school lunch. They worked out that for the price of one Hampshire school meal, a child in The Gambia could eat for half a term! Alongside the pencils and stationery items brought in by the children, we raised a terrific £481.17 to buy food for school lunches.
Marion and Trish suggested Mrs Pinchess might like to join the schools' group going to The Gambia the following month. Here's her account of the visit...
With the trip happening so soon I did not believe it would be possible but, having been inspired by the projects going on and being very interested in developing links for Bentley across the world, I had a big think with my family and we decided that I should try and go! So I ended up taking a self-funded trip where I went as an ambassador for our school to work for the Kaira Konko charity for the week. I was very grateful to the school staff and governors for backing this visit and to my family for supporting me too.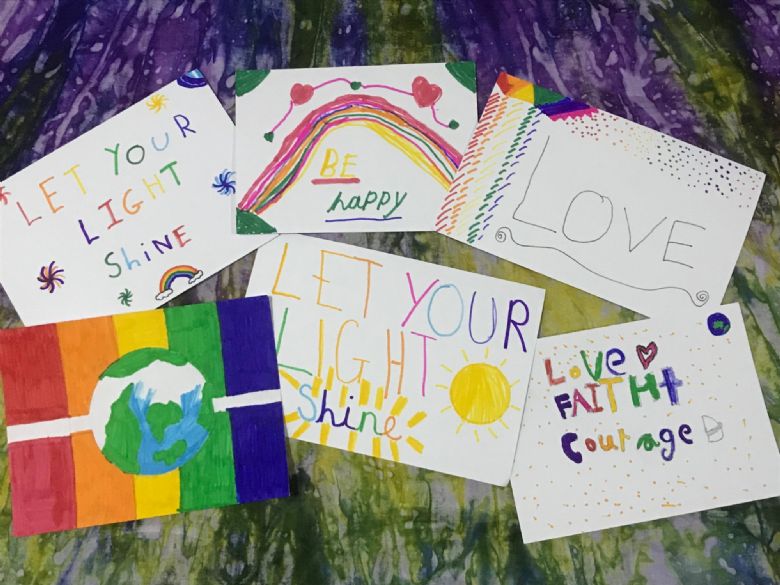 After a few weeks of whirlwind of inoculations and bookings, I was going to The Gambia! The reality of my impending trip noticeably changed how our pupils thought about the other school. Suddenly, the Bentley pupils were interested in knowing more about the children in The Gambia and how they lived. They were keen to make links, send postcards and photos, as well as donating pencils and money for school lunches. They were really thoughtful in how they approached writing postcards to the other children and were hugely supportive to me personally as I was preparing to go on my 'adventure'!
The week away was absolutely amazing and I learnt and gained far more than I could imagine. It made me think hard about what we value and how we teach our children here at Bentley. The children and teachers I met were all so keen to learn and they really valued education. There were many similarities about school life and much to learn about.
We spent much of our time working at Sitahuma creating a beautiful library for the children and families. The Mother's Group (like our PTFA) were completely overwhelmed by the project and the room is highly valued. Not only do the pupils get to enjoy it during the school day, but it is being used afterschool hours for adult learning.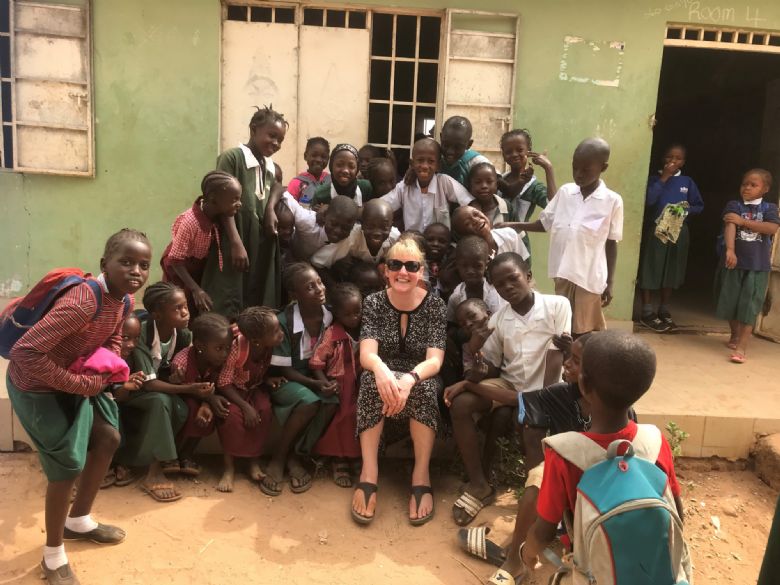 The library was also used to plan a new soap making project, which has allowed the Mother's Group to set up a small business, bringing their own funds into the village.
When I returned to the UK our children had lots of great ideas to continue our links with the Gambian pupils. We set up a Peace Club at Bentley with the Rev Christopher from St Mary's. We learnt more about different world religions, and the pupils were inspired to make a difference in our community with litter picking.
2019-2020 Continuing our link with the Sitahuma School

We continued to have strong links with Kaira Konko and kept up to date with their news. We raised over a thousand pounds in 2019-20 which was used to fund new staff accommodation at Sitahuma. This has made a massive difference to the community as teachers live on site. It is very hard to recruit high quality staff for small, rural schools and having good accommodation has been a huge boost. Bentley also sent over books in February 2020 to fill the library shelves and we know that these have been much enjoyed too!
One of our Year 1 pupils, Rhys and his family, took part in a challenging Ironman event. They chose Kaira Konko as their nominated charity and raised over a thousand pounds! Wow!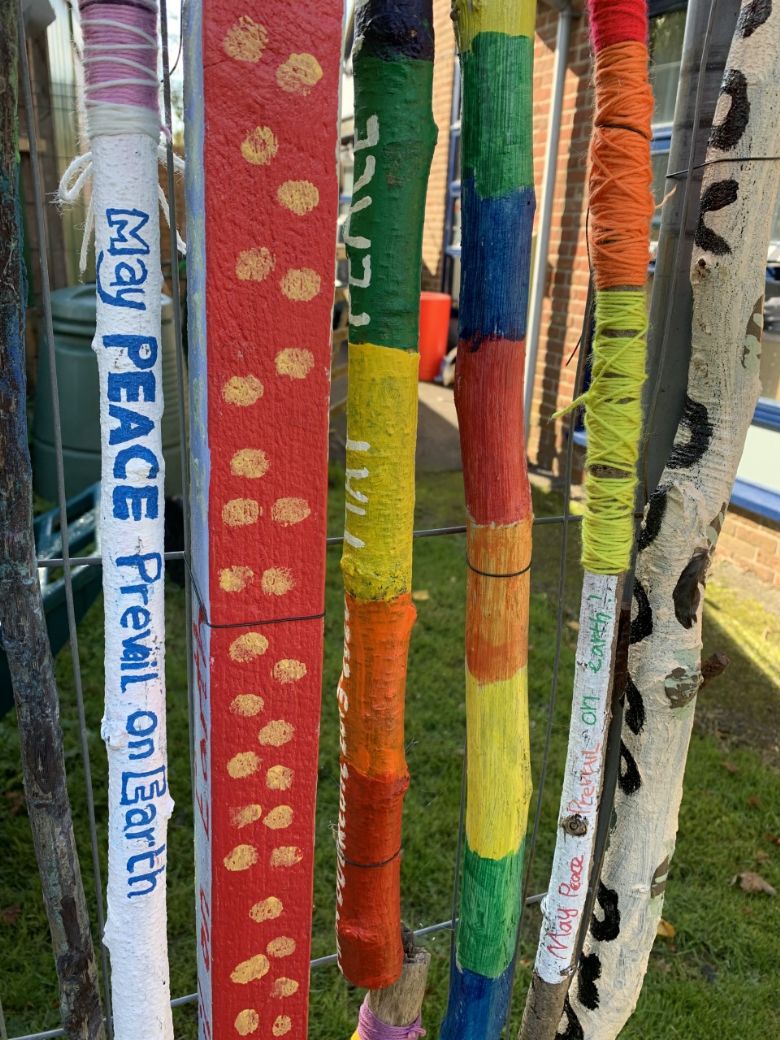 By the late spring of 2020 schools in the UK were closed and by the summer so were schools in the Gambia. Across the world the COVID pandemic had a huge impact on people's lives and welfare. Whilst the Gambia has been relatively fortunate with low cases of COVID in 2020, the country's strict curfews and market closures have been very difficult for families. Where people are living hand to mouth, the restrictions have led to less crops and therefore hunger for many. In the Soma area where Kaira Konko is based, all support for the year has been focussed on supporting families with food with an Emergency Rice Fund.
In the summer we created Peace Poles at home in lockdown as part of our international link with The Gambia. These are in our lovely school garden and are a brilliant representation of Bentley pupils as global citizens!
2020-2021 A gift for the gambia

We are delighted to announce a special Gift for The Gambia as a new way to link with the community at Sitahuma. The pupils wanted to know more about our friends at the Sitahuma school and voted to support Kaira Konko again as one of our three school charities for the year.
By giving a donation to Kaira Konko you will be making a massive difference to the lives of others and your donation will go towards one of six very special projects. You will receive one of our super cards, beautifully printed on 100% biodegradable paper made with 100% green energy. These cards would make a lovely Easter or birthday gift - something a little bit different in this time of lockdown.
Simply download the order form from the foot of the page and return it to school. You can make your donation in cash or by cheque payable to Kaira Konko or go online at https://uk.virginmoneygiving.com/Sitahuma to make your donation.
Thank you for your support!

Here are the details of the six special projects...
£5 will provide lunch for a child for the school term
The World Food Programme provides lunches for pupils but portions are meagre and the funding does not cover the full academic year. Your donation will help to buy giant sacks of rice, big bottles of oil and hundreds of onions and stock cubes to deliver to local schools across a wide local area. Fresh vegetables, and sometimes fish, are then added to make up a filling meal for every child. Just like at Bentley, lunchtime is eagerly anticipated. The children run to the kitchen in great excitement then find somewhere shady with their friends, to eat and chat. A good midday meal allows children to focus on their learning and helps all families to be able to send their children to school.
£5 will purchase two good quality footballs from the local market
Just as in Bentley, children in Sitahuma love playing games and football is very popular. You can see children in this photo playing football barefoot with a bundle of cloth as a substitute football. The fundraising from Bentley has helped to buy footballs, basketballs and hoops for children at school. These have been really appreciated by the children and it would be great to provide similar sports equipment for other local village schools too.
£15 will support an Infant or Junior child with all the supplies they need for school
School and education is so important to provide lifelong opportunities for all children and the Early Years are key. In the Gambia schooling is free for pupils but they are required to have a school uniform, shoes, exercise books and stationery equipment. These items can be too costly for many families, preventing children from getting an education which could improve their lives or just stopping them from starting their learning journey until they are older. Children always start at Grade 1 and therefore each class has children of a very wide variety of ages. Your donation could help a child start their journey earlier and pay for all the supplies they need.
£3 will support the Mother's Club in their soap making project
The Mother's Club at Sitahuma is very similar to our amazing PTFA . Fundraising in 2019 supported their soap making course. Since then, they collect leaves from local trees such as moringa, neem and mahogany, which all have medicinal properties, and use them to make soap each week. The process has enabled the Mother's Group to contribute to the community in many ways. They not only sell the soap to the Sitahuma families, but also to other villages. Your support is benefiting many children and families by supporting health and well-being. It will be used to buy more moulds and materials to make extra batches, and to train more groups in other rural areas.
£10 will support the school's gardening project
In every Gambian school you will find a garden for the pupils to learn how to grow vegetables which are used for healthy school lunches. Every home has a vegetable garden to supplement family meals, so gardening skills are essential. Banana trees cost £1 and each tree can eventually grow over 100 bananas each year. All garden crops can be easily damaged by drought, heavy rain and also by passing hungry goats and cows, if the fences are not secure! With your donation we can buy spades, set up water pipes, mend or create fences or walls and to buy more banana, mango and cashew trees.

A gift for the gambia - update April 2021
I have been in touch with the Kaira Konko charity in regard to the phenomenal fund raising support from our Bentley community.
The total stands at an amazing £1918.12
The trustee and founder Marion Christmas asked me to pass on a huge thank you to everyone who bought 'Gifts for the Gambia' and to all the children for joining in with our fun bright colours dress down day. The trust met this week and the money has come in at a difficult time where funds had run out for school lunches. Our donations will help children at Sitahuma by paying for school lunches next term which will make a HUGE difference.
Mrs Pinchess
Sitahuma School - March 2022 update
We are delighted to continue our international friendship and learning with Sitahuma school in The Gambia. In the past three years Bentley has supported the community by raising funds and working on some joint learning together.
Library Project
In 2019 a group including Mrs Pinchess worked hard to transform the library in Sitahuma, raising the whole community's focus on the importance of reading. The room is now very attractive with well-presented books which the pupils love to read in their weekly library sessions – just like our Bentley pupils visiting our library! There has been another benefit in that adult education classes have also taken place in this room too. The Mother's Group (like our PTFA) did training to set up the soap-making project which went really well.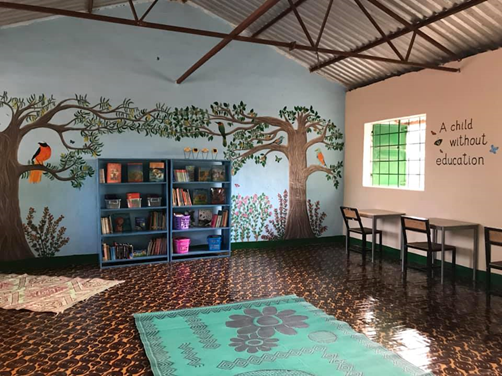 Teachers Accommodation Project in 2020-21
Bentley children and families helped Kaira Konko to raise enough money to create new accommodation for the Sitahuma teachers. Teachers in The Gambia live onsite, often travelling home for weekends or holidays only, as transport is costly and it can be too far or inaccessible to get home more often. Staff live on site and the accommodation at Sitahuma in 2019 was quite poor with no private toilets or bathroom areas. Money was given to buy comfortable beds and mattresses too. The staff were amazed and delighted by the generosity of others to think about their needs and make such amazing improvements. This new building has allowed female teachers to join the teaching staff for the first time and the school now has a female headteacher, Mama and a female teacher too.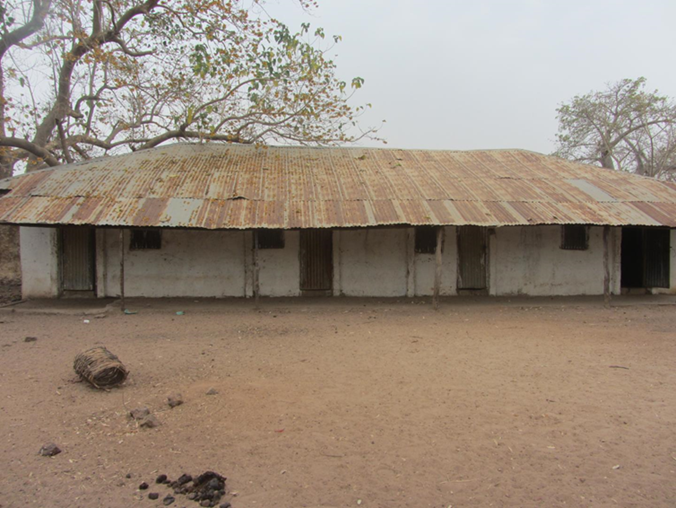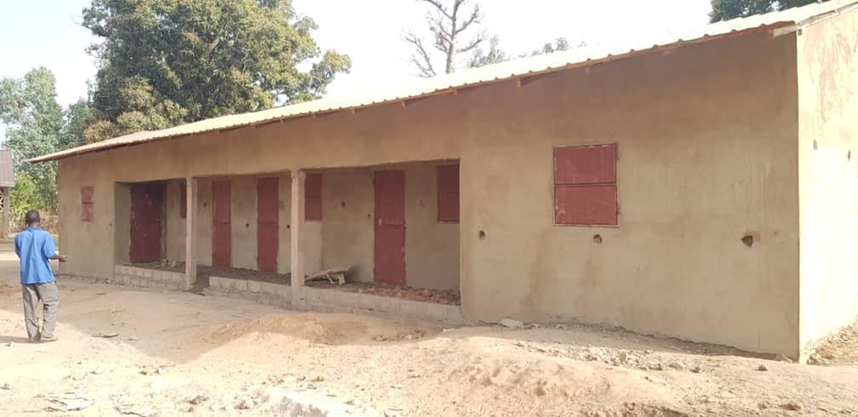 Garden fence in 2021
Last year I shared with Bentley that the plants we purchased were starting to thrive and the garden would then help to feed the children healthy vegetables. Unfortunately, there were sometimes issues with animals breaching the fences. Some crops were eaten by wandering goats, donkeys or cows. Money we helped to raise for projects last Easter went towards purchasing good materials to make a secure fence. Look at how the garden is doing now! What an amazing transformation! Thank you to everyone who supported our charity work last year.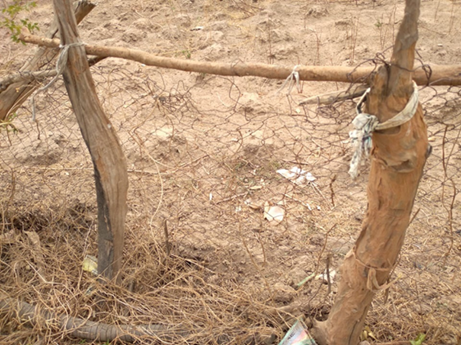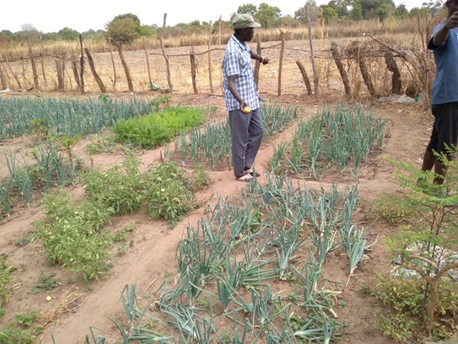 This year at Bentley we are going to be learning more about our friends in The Gambia through our learning.
Topic/lesson title

Curriculum link

What time of year

R

African market –make items to sell

Understand the world – countries & cultures

Summer 2

1

Gardening – what is grown in the UK, and what grows in The Gambia?

Geography

Spring 1

2

Where our food comes from? Create an exhibition to share with parents

Geography

Summer 2

3

African market – jewellery making

Art – beads & buttons topic

Summer 2

4

Water cycle

Comparisons between UK and The Gambia

Geography/ Science

Autumn 1

5

Fair Trade

Geography

Spring 2

6

How climate change affects where people live

Case study with Banjul worker

Geography

Summer 2
Please see the PowerPoint below about our 2023 fundraising, the items we were able to buy and deliver to Sitahuma School and Ms Pinchess's trip there.
Thank you for reading about our Gambian connection. The Bentley children, staff and community have already given us some great suggestions for how we might work and learn more together with Sitahuma School. We are keen to deepen our friendship and find out more about life in The Gambia. We would love to hear your suggestions and ideas too, so please do get in touch.
If you would like to know more about the Kaira Konko charity you can read more by clicking here
You can also read more about the long-term school link between the Hampshire All Saints School and The Soma School by clicking here