Reception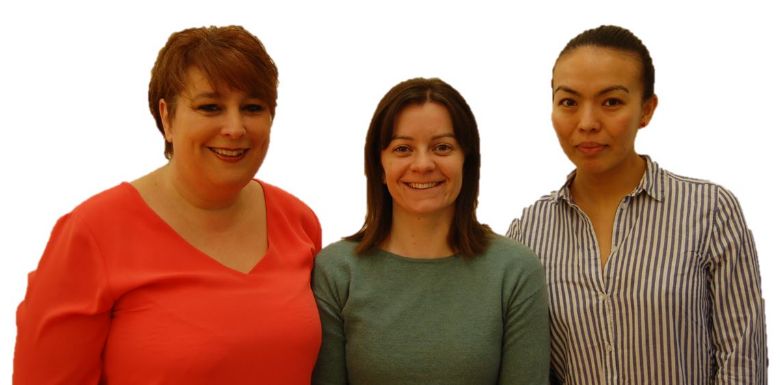 Our fabulous Year R team are
Miss Smith - Class Teacher
Ms Newman - LSA
Mrs Alieva - LSA
Information on our Spring Term 2020 can be downloaded from the foot of this page
What have we been up to...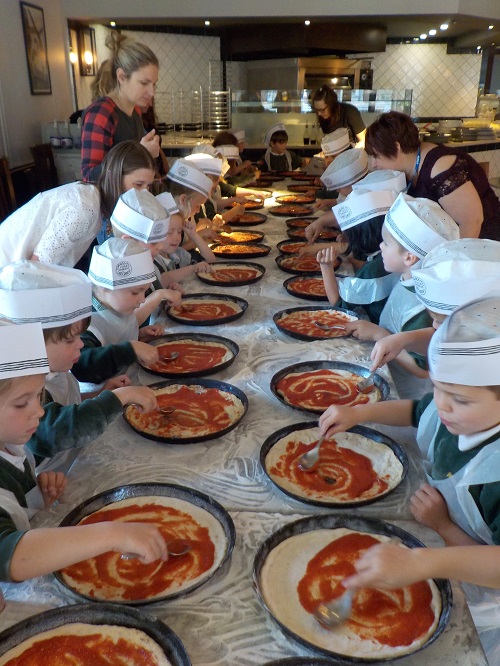 Pizza Express trip
We had a super visit to Pizza Express in Alton where we learnt all about making pizzas. The following are the children's thoughts on the day;
"We went on the school minibus. We made a pizza with dough and sauce and we got some pepper. We added cheese." said Barnaby, Annabel and William.
"We made pizzas. We had some cheese and dough and tomato sauce. We had flour to make it not sticky. The chef put it in the oven." said Georgia.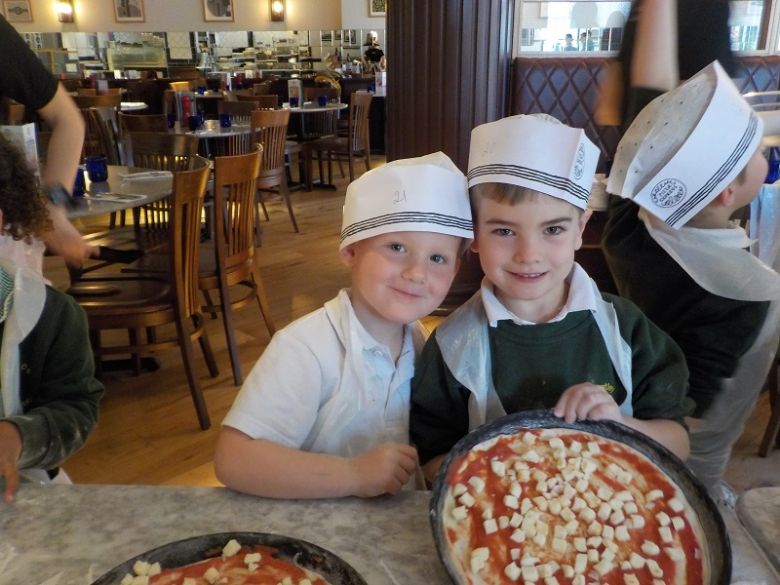 "It was delicious. I shared it with my family. We had two each!" said Chloe.
Arianna said "I baked a pizza. We had to put pepper and cheese on and flour on so it's not too sticky. Then we put it in the fire - the chef did it. We went home with it and it tasted cheesy like cheesy chips!"
"Mine was scrumptious" said Rhys
---
Year R Playground
We've made some exciting new developments to our outdoor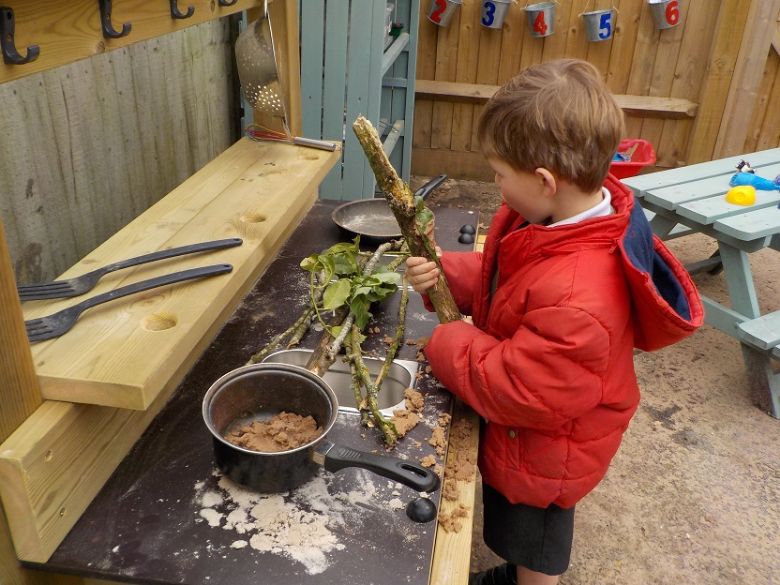 learning environment.
For messy play, we have installed a Mini Mud Kitchen, Dig Pit, Sand Table and Water Table.
These excellent open-ended resources encourage imaginative sensory play while developing our children's mathematics, communication and language skills.
We have installed fantastic Roadway with Zebra Crossing to develop our children's understanding of the world along with their knowledge of road safety. The children love racing around the roadway on their bikes and trikes.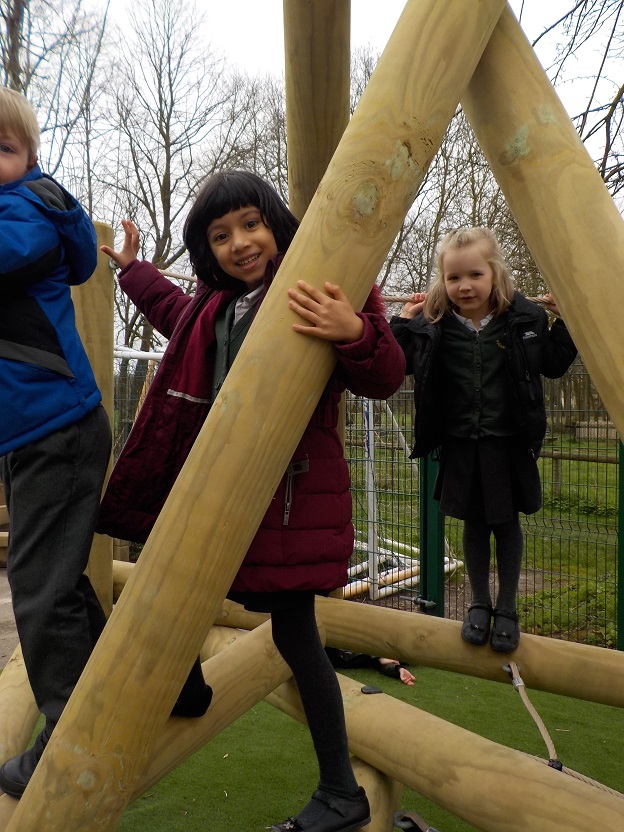 Finally, we have had a huge climbing frame installed to develop our children's key physical skills as they climb and explore the log frame: developing their climbing confidence too.
The following are some of Year R's learning highlights from their playground;
"I like learning how to climb and swing on the climbing frame" said Barnaby.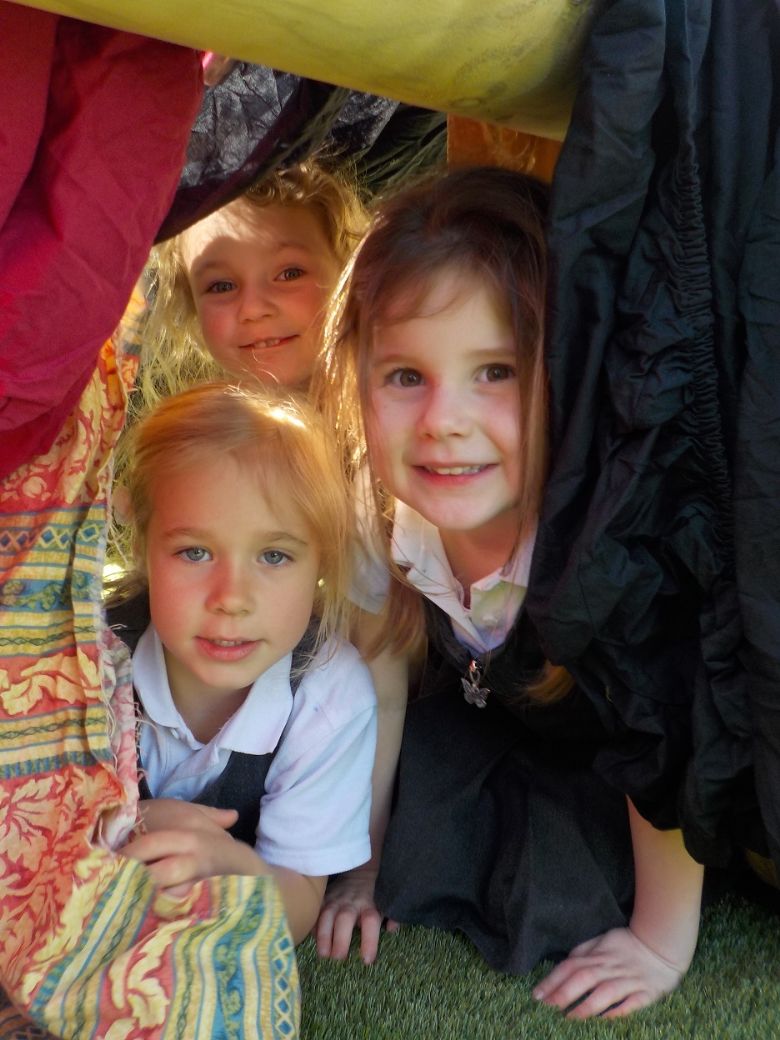 "I like making dens with the climbing frame because I like hiding" said Hamish.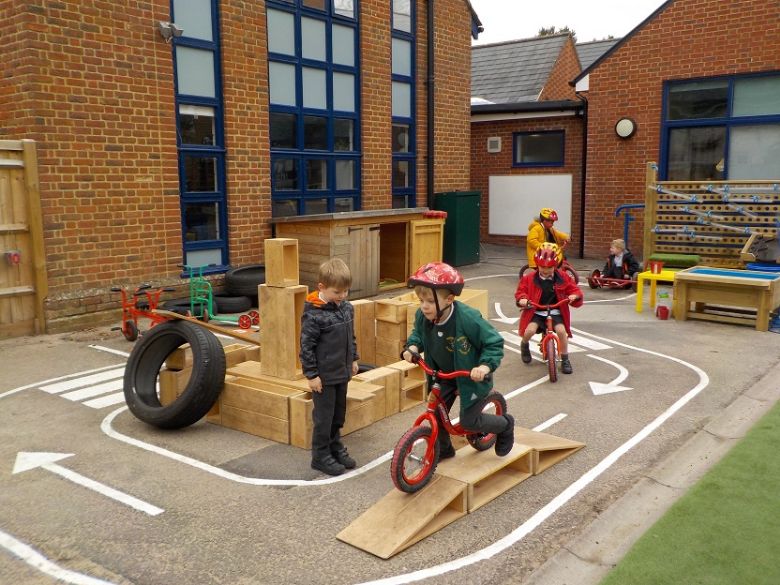 "I like learning how to mix in the mud kitchen. I made dough balls with spinach!" said Annabel.
"I like playing with the bikes on the road. I am learning to balance" said Anwita.
"I like the bikes and parking them in the spaces. There are zebra crossings and we have to stop if someone is walking across" said Arthur.
Our new outside area would not have been possible without the funding given to us by The National Lottery Community Fund. Through their generosity, we were able to work with Pentagon Play to create an engaging and inspiring learning environment for our youngest students.
We would like to say a BIG thank you to The National Lottery Community Fund and Pentagon Play. If you would like to know more about Pentagon Play, visit www.pentagonplay.co.uk.
22nd March 2019