School Menu
Hot school lunches are provided by HC3S; the largest provider of school meals in Hampshire, supplying hot school lunches to 449 primary schools across the county.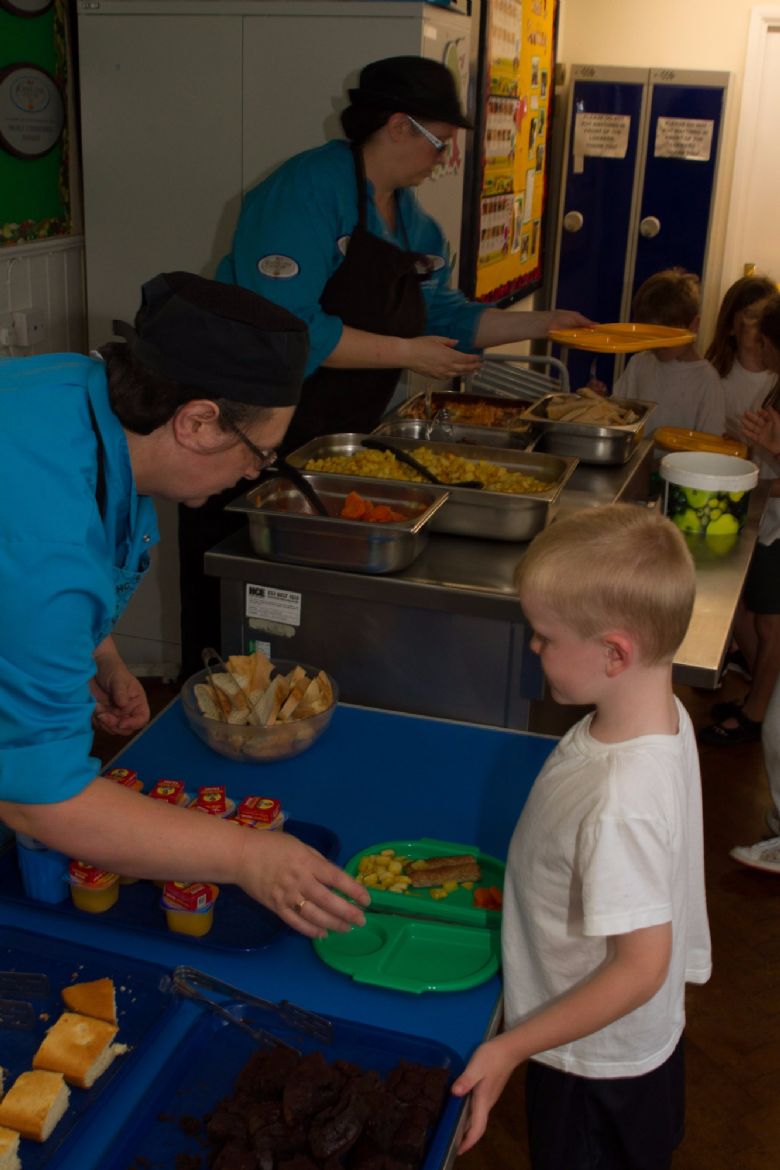 Hot lunches are provided free of charge to all Infant children and at a cost of £2.30 per day to Junior children.
Our fabulous cook, Alison, and her team prepare and cook over 800 delicious meals each week ensuring each child gets a nutritious, healthy, balanced meal each day.
The Summer Term brings a brand new menu which can be downloaded on the link below. The menu changes weekly on a three week cycle, has a vegetarian and non-vegetarian option each day.
In addition to the hot meals offered each day, there is also a school picnic bag option. These include salad, fruit, a drink and the dessert of the day. The options are:
Monday – Tuna Sandwich
Tuesday – Cheese Sandwich
Wednesday – Chicken Mayonnaise Wrap
Thursday – Ham Sandwich
Friday – Vegetarian Sausage Sandwich
The Year 6 children also have the option to choose from a 'Special Menu'. You can download it from the bottom of this page.
If your child has any specific dietary needs, please let us know. If your child has an allergy or intolerance we ask that you provide a letter from your doctor so we can meet your child's needs.