Sustainability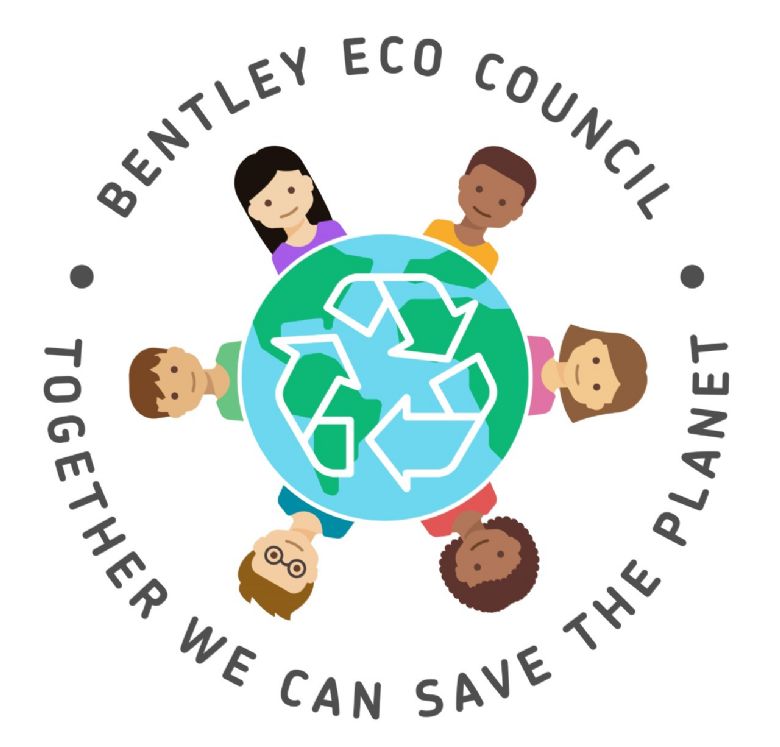 Our fantastic Eco Council, led by Madame Jones and the Eco Councillors, are working hard to promote being Eco-aware to all our children and families.
2022 update
Our school has made the decision to work towards Eco-Schools Green Flag accreditation, you can find out more on the Eco-Schools website here: https://www.eco-schools.org.uk/
With the world beginning to experience the effects of climate change; different species of plant and animals becoming extinct every day; and micro-plastics being found in the most remote locations on Earth - now, is the time to educate future generations about the impact of our actions on the planet we call home. The Eco-Schools programme does this through providing a simple seven-step framework that has been designed to raise awareness of environmental issues whilst empowering young people to make a positive difference by taking a lead on environmental actions and projects in their school and local community.
Within Eco-Schools' simple framework young people have the freedom to decide on the environmental issues they would like to tackle, represented by ten Eco-Schools topics. Once young people have chosen their topics, they decide what actions they would like to take and how they are going to involve their school and community. The seven step process takes around one academic year to complete and culminates in an Eco-Schools' assessor looking over a school's application and evidence, with a view to recognising and celebrating their achievements.
The Eco-Schools programme began in 1994, is delivered in more than 70 countries around the world and in England is operated by the environmental charity Keep Britain Tidy. The programme not only positively impacts our planet (for example schools participating in the programme planted 37,865 trees during the last academic year), it also benefits young people, building teamwork and leadership skills whilst increasing confidence and reducing eco-anxiety.
As a key part of the Eco-Schools process is involving our entire school and wider community, we wanted to get in touch to let you know about our involvement. We also wanted to let you know what to expect over the coming months: regular updates in our school newsletter and other channels; invitations to participate in environmental events and projects; and increasingly conscientious young people.
If you would like to support our work or know more about the Eco-Schools programme, please contact Madame Jones via the school office.
Resources
Year R – Book – Please Help Planet Earth – a Ladybird eco- book
Year 1 and 2 – World in Danger by Frankie Morland (DK Publishing) - World in Danger Video
Year 3 – 6 – Time to Heal by SOS from the Kids - Click on this link for the video
Also check out the brand new BBC Bitesize The Regenerators by clicking here.
Activities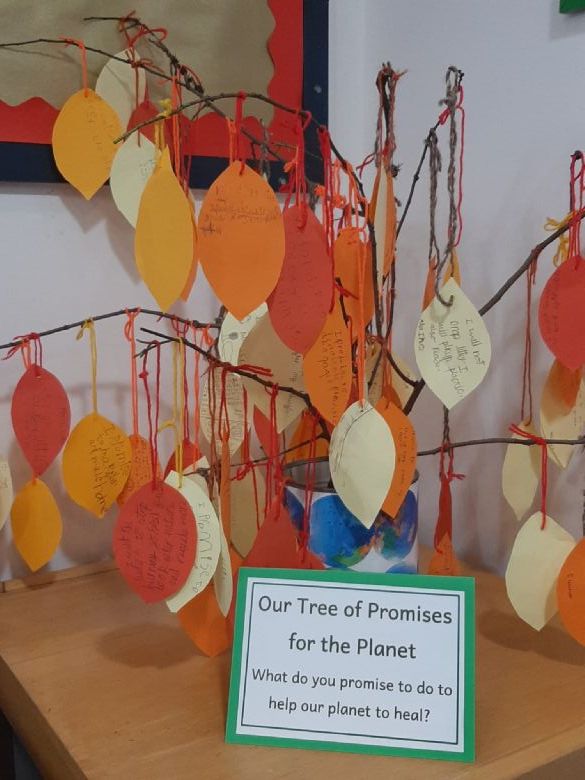 Years 1-4 – The children wrote a promise for the planet on a leaf to contribute to the WWF Forest of Promises. Our Bentley 'Tree of Promises' is in Reception as part of an environmental display. Ask your child what they promise to do for the planet and start a family conversation about changes you could make to help the climate crisis. For more information, click here.
Years 5 and 6 – The children learnt about the Earthshot Prize with a focus on Restore and Protect Nature. In groups, the children have started to think of ideas to help Restore and Protect Nature in the school grounds. They will develop these ideas over the coming months. For more information, click here.
ENGAGING WITH NATURE
Whilst outside, encourage children to look carefully at nature. Take a small toy outside in the garden or on your daily walk and take photos of it in different locations. It might inspire a brilliant story or fantastic art work!

BECOME A NATURALIST
There are a range of apps on offer which can be used to engage us all with nature. WWF have created a new app called Seek (iNaturalist). WWF compare it to having a naturalist in your pocket which means that when you are out and about, you can identify anything which is living from bugs to mammals to plants and fungi. You also get the opportunity to upload your finds to a wider community to enable scientists to track the biodiversity in your area. I have started using it and it is both easy and exciting to use. Click here for more information

ONLINE RESOURCES
If you don't have access to lots of books about the environment, have a look online
at the following websites:
World Wildlife Fund
WWF have just created a new online resource for families called #Learntolovenature
with lots of activities and live lessons planned including 'How to make a bug hotel'.
Click here for more information


CAN YOU BE AN ECO-HERO AT HOME?
With all this extra time at home, now is a good time to start new habits to help our planet. The Eco-Council came up with a set of rules which we are trying to follow at school. Can you set your own Eco-Rules at home? Create a poster to put up at home to remind everybody to follow the rules.