Teacher Training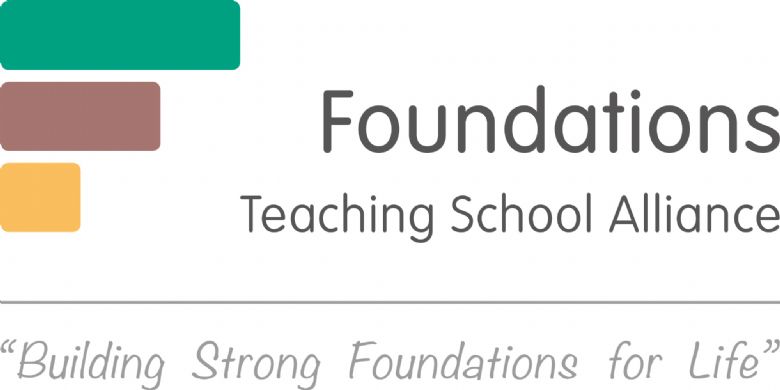 Bentley C.E. Primary School are proud to be an Alliance Partner with the Foundation Teaching School Alliance. FTSA was formed when Bushy Leaze, Haven and Lanterns came together as a Teaching School. An important aim of the cluster schools is to support, train and shape the teachers of today and tomorrow in Early Years and Primary education.
As part of the Foundation, Bentley CE Primary School can offer the fantastic opportunity to train to become a teacher in partnership with Winchester University. We are looking for professionals who have a passion for making a difference for children and who are excited to be working with them and their families. We would like to see applicants who have a deepening understanding of child development and of what inspires and motivates children as learners.
About this training programme
This programme is run in partnership with Winchester University and includes 12 core training days at the University. In addition there are:
specialist focus training days within the Alliance
a minimum of two placements in two different phases and schools
opportunities for specialist placements such as Early Years Foundation Stage, Special Educational Needs, English as an Additional Language, Maths, secondary experience days or behaviour for learning
Course Content
Our programmes prepare you to teach creatively and effectively across the whole primary curriculum and early years foundation stage.

Our mentors are excellent teachers, undertaking rigorous training programmes to further develop their skills. This enables them to pass on such skills through feedback, coaching and classroom observation.

Assessment

There will be three assignments assessed by Winchester University together with on-going assessment of the quality of teaching and learning and regular special focus training days within the Alliance.

Fees

The tuition fee for this programme is £9,000, and £15,000 for international applicants.

Funding

Government grants and loans for teacher training programmes are available. Students can apply for a tuition fee loan and a maintenance loan.

About the Alliance

To arrange a visit, phone or email Bushy Leaze – 01420 87675 (option 2) or email teaching.school@bushyleaze.hants.sch.uk. You can find out more at www.ftsa.org.uk
Entry Requirements
Maths/English/Science
You will need a C grade (or above) at GCSE in English, Mathematics and Science for primary teaching and these need to be in place before the course begins in September. Specific equivalency tests will be accepted in lieu of English and Mathematics GCSEs at the discretion of the partnership.
In line with government requirements, applicants will need to pass Literacy and Numeracy Skills Tests in order to be accepted onto the course.
We value candidates who can prove that they understand the educational context in which they wish to train and welcome applications from those who have recent experience in schools.
Degree
A degree in any subject. If applying for a specialist course, a particular interest and aptitude are required.
In addition candidates should have:
Experience of working collaboratively as part of a team to achieve a goal
Some practical experience of working with children (paid or voluntary)
An ability to communicate effectively in both written and spoken English

The Alliance welcomes applications from ethnic minority graduates, valuing the contribution they make to cultural diversity in the education system. Where an applicant's degree has been gained overseas, applicants must check their qualifications with NARIC (National Academic Recognition Information Centre) before making an application to ensure their qualifications are of an equivalent level to UK GCSEs, A Levels and undergraduate degrees.

It is the duty of all schools to protect vulnerable children and adults. If you are offered a place on the programme, the Alliance will apply for a DBS (Disclosure and Barring Service) check for you, as it is a vital entry requirement for this training programme. For more information see: www.gov.uk/disclosure-barring-service-check/overview
The university will carry out DBS checks for tuition fee trainees and the partnership/ individual school will take on this responsibility for salaried trainees

What we are looking for

You need to be very clear about why you want to become a teacher, the skills involved and what you can bring to the profession. We are looking for people with a passion for making a positive difference to our children and families.
We are looking for those who have:
enthusiasm
initiative
excellent organisational skills
excellent communication skills
a commitment to excellence in education
the ability to be reflective and respond positively to feedback
resilience
flexibility
a creative approach to problem solving
an ability to work collaboratively as part of a team
a sense of humour which prevails in the face of the changes and challenges in the educational sector
good time management skills and the ability to prioritise
a commitment to inclusive education
particular interest and aptitude for Maths, if taking the specialist route

How we select our trainees

All applications should be via UCAS.

Following the receipt of applications, there will be a shortlisting procedure involving representatives from partner schools who will look to match applicants with the most appropriate placements.

References

We require two references, one of which will be an academic reference. For applicants who finished their studies more than five years ago, we realise that this may not be the most appropriate. In such cases, employers or teachers from the school(s) you visited whilst gaining your school experience can be used to provide a reference, as they would be able to comment on your suitability for the teaching profession.

Interview

We interview all shortlisted applicants prior to making an offer to train with us. Interview panels include senior staff from partnership schools and a representative from The University of Winchester.

Interviews may include any of the following:
A tour of the school
Small group or class teaching
A written task
A verbal presentation
A formal interview

Visits to a school within the Alliance are strongly encouraged. Teacher Experience Days are also available, please contact teaching.school@bushyleaze.hants.sch.uk for dates, more information and to arrange visits.