Year 4
Our splendid Year 4 teacher is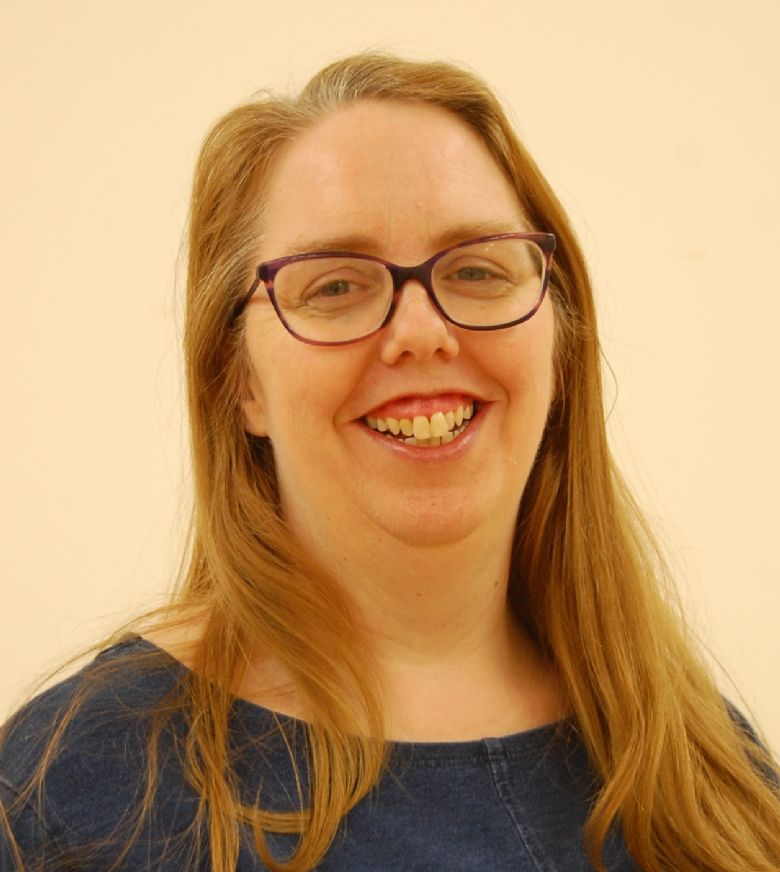 Mrs Scott-Bromley - Class Teacher
Information on our Spring Term 2020 can be downloaded from the foot of this page
---
Year 4 experience Science Club!
We had a great opportunity to see some Science Club activities on Thursday afternoon.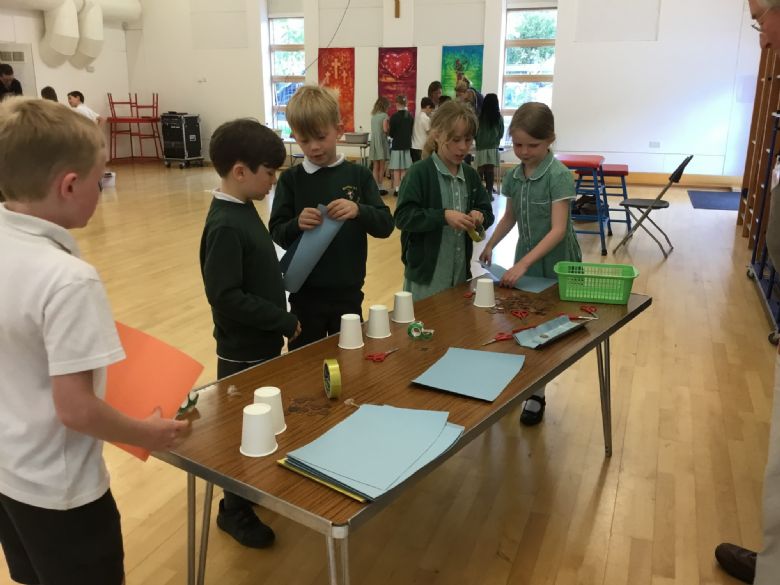 Nigel's rocket fuel experiment was really fun. Who knew that Alka-Seltzer tablets (Rocket Fuel) and Special Activating Fluid (water) could launch a film pot high into the sky? When they took off, it made us jump.
Ray showed us some ideas for bridge designs and we made our own with sheets of A4 paper and sticky tape. Lily and Megan built the strongest bridge – it held 109 coins before it collapsed.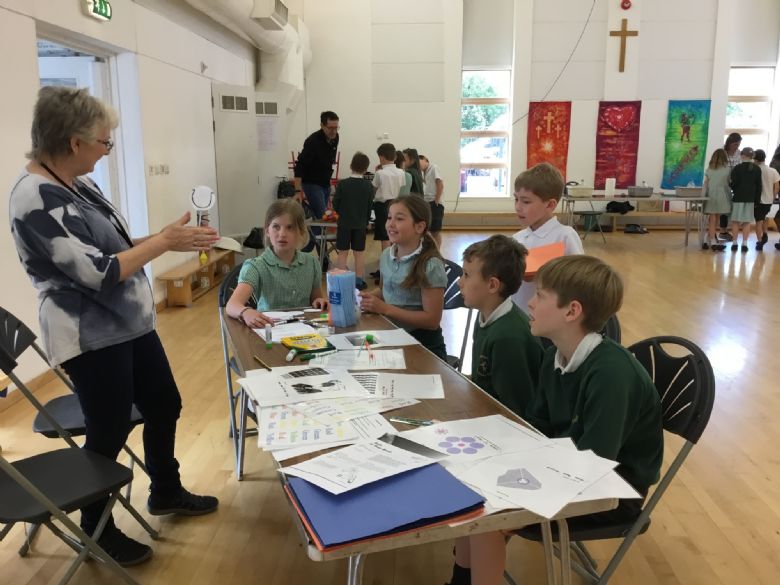 With Emma, we made model ears with cling-film and cardboard tubes. Shouting and screaming made the cling-film vibrate, which we could see with a torch and screen. We discovered that sound travels in water, and especially loudly in a solid.
Joan showed us lots of ways that our brains can be confused, with optical illusions and Mike got us thinking about density, as we investigated which materials floated in water.
We wanted to say a big THANK YOU to all the volunteers who ran the afternoon for us.
Year 4
---
Local Walk - April 2019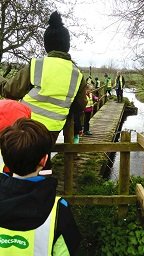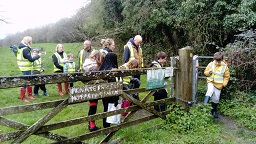 Yr 4 have been getting stuck into their geography curriculum and set out yesterday afternoon on a map reading walk where they spotted symbols and also enjoyed our beautiful local landscape.